A meal just isn't a meal without ____. If you're like most people, odds are that you filled out the blank with a beloved carbohydrate. Carbs are the building blocks of a balanced diet, as both a source of energy and what really rounds out that feeling of being full after eating.
Every culture has its own carb of choice, whether it be a loaf fresh from the bakery, a steaming hot bowl of rice, or nutrient-rich grains native to one's country. Where would restaurateurs, food retailers, and their suppliers be without bread for sandwiches or rice for sushi?
So you can only imagine what kind of disruptions can occur when problems arise in the cereal and bakery product supply chain. A meal without bread, rice, or pasta? It's just unfathomable, with consumers unwilling to compromise with alternatives. As experts in food safety intelligence, we've covered the ethylene oxide recalls in sesame seeds that created supply chain waves in 2020, while finding that early data already foreshadowed these incidents.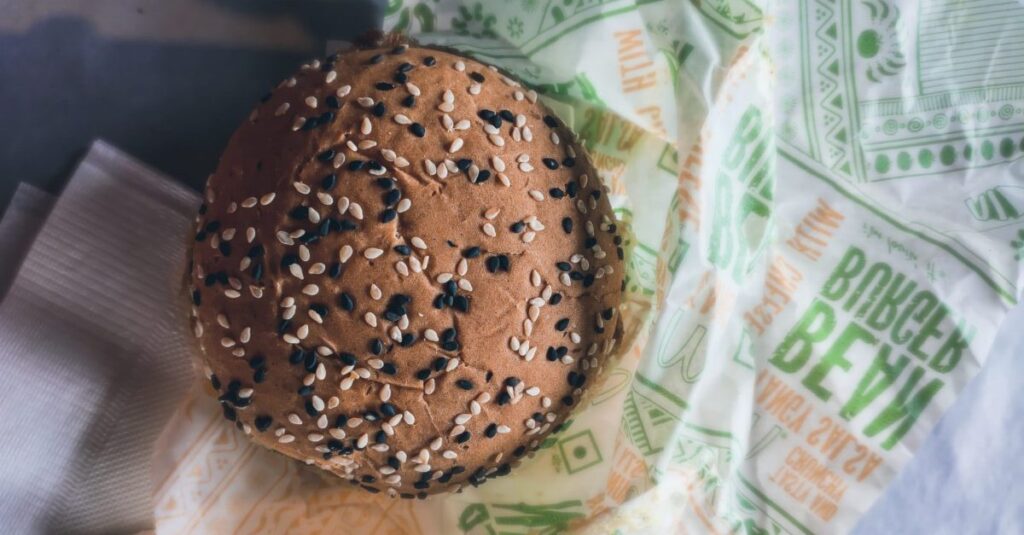 Coming into the present, the European Food Fraud Summary for July & August 2021 concerningly identified cases of cereal and bakery product fraud. In one incident, a Bulgarian criminal organization was routing counterfeit rice purporting to be Australian-branded SunRice to Europe, in spite of the brand having zero presence in the EU. This widespread practice of fraudulently mislabelling rice varieties, their countries of origin or mixing in sub-standard rice was also covered in the October issue of Trends in Food Science & Technology. Overseas, the same EU report highlighted 13.5 tons of sago deemed adulterated with toxic additives in India and doctored health certificates for other grain products in Brazil.
FOODAKAI, our digital food safety intelligence platform, continuously collects data on global cereal and bakery product-related food safety and fraud incidents. Food safety findings from 2021 point to listeria in packaged baked goods, unnamed ingredients found in salted crackers and even THC found in commercially-available cookies. Talk about "high" risk products. Incidents of fraud include mislabelling such as gluten-free products that in fact did contain gluten and the recurring appearance of ethylene oxide from fruit cakes to pasta. By product type, rice, biscuits and fruitcakes were popular targets for food fraud. 
The consequences of cereal, rice and bread recalls are heavy. Especially with product lines packaged so that consumers can't always visually inspect for their own quality assurance, ensuring they get a top quality purchase rests on you. Data shows that products like crackers, cookies and rice were likely to be subject to recalls — all of which are starter foods for babies and young children.
Failing to identify a food safety incident early can result in unnecessary liabilities when a food recall goes out. With suppliers, there's also the potential for mistrust and a loss of brand equity. Finally, when consumers potentially ingest toxic additives or mislabelled products, there are potential health-related liabilities now in the mix.
So how can food safety professionals and cereal, grain and baked good suppliers hedge against risk? Part of the answer lies in random sampling and luckily there is tech in place to signal you early on to red flags in the supply chain. FOODAKAI predictive analytics exposes increases in food recall incidents down to the product type, country of origin and hazard type. As could have been done with the analysis of ethylene oxide in sesame seeds, FOODAKAI users can ramp up quality assurance testing early or alter their purchase planning to other suppliers as needed.
In the case you would want to pivot sourcing planning, being notified early on means potential long term savings and sparing your customers from disappointment, have a look below on how historic data and AI-powered predictions can definitively point to higher risk grains, flours, and other bakery products.
These days baking AI and data insights into your planning has never been easier. Your brand can now back up quality assurance with an extra safety net of predictive analysis to spot risk early. FOODAKAI's Predictions Dashboard is the only food safety tool that harnesses the power of predictive analytics to generate trustworthy predictions for emerging risks, new hazards, food safety and fraud incidents, and give them to you easily, with a click of a button.
In an increasingly globalized food supply chain, the ingredients needed for a tiramisu or even the foundations of a global food brand's children's biscuits are coming from all corners of the earth. National and EU food safety authorities simply can not keep up with the volume of imports and the emergence of new players every day. Food safety and quality assurance professionals are therefore left to their own tools, namely leveraging AI-powered predictive analytics, to stay on top of food recalls and zero in on potential food safety and fraud incidents ahead of time. Preventive measures done in a timely fashion may include intensifying supplier audits and doing due diligence when incorporating new ingredients.
If you'd like to discover how FOODAKAI can help your Food Safety & Quality team prevent food recalls by monitoring & predicting risks, book a call with us!