We have been told that predictive analytics are cool. The truth is, they are. Τhey are also a hot topic in the food sector, especially in terms of food safety challenges. These challenges need to be addressed to generate reliable predictions and many different choices need to be made regarding data, algorithms, metrics, etc.
Our latest short video series is aiming to end this struggle.
Every week Giannis Stoitsis, CTO and partner at Agroknow, is going to address the critical questions on how food safety predictive analytics should work to ensure that they deliver reliable predictions to support business-critical decisions.
Every video is focusing on each one of the following challenges: How to choose the right problem when talking about predictions? Which data subsets should be used for the specific problem? How the appropriate algorithm can be found and parameterized? How it can be measured if a prediction algorithm is working properly? Which questions need to be answered, when assessing operations? Finally, two case studies will be presented, regarding the chocolate and the dairy industry.
The discussion about the applications that artificial intelligence could have in the food industry is never-ending. Not only companies, but also governments and regulators have started paying closer attention as well. AI and machine learning tools are expected to enable the mining of a large volume of heterogeneous data and therefore, help to anticipate and mitigate foodborne risks.
Predictive analytics sound cool yet complicated. Our video series will provide all the necessary explanations for this new and exciting technology. Stay tuned for our next video!
If you'd like to discover how FOODAKAI can help your Food Safety & Quality team prevent product recalls by monitoring & predicting risks, schedule a call with us!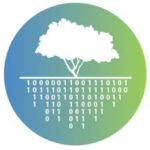 "Funded with the support by European Commission, and more specifically the project CYBELE "FOSTERING PRECISION AGRICULTURE AND LIVESTOCK FARMING THROUGH SECURE ACCESS TO LARGE-SCALE HPC-ENABLED VIRTUAL INDUSTRIAL EXPERIMENTATION ENVIRONMENT EMPOWERING SCALABLE BIG DATA ANALYTICS" (Grant No. 825355)"