Understanding how predictive analytics work and how they can assist in critical-business decisions is not a piece of cake. But our latest short video series is aiming to end this struggle.
In this episode, Giannis Stoitsis, CTO, and partner at Agroknow, presents the Food Safety intelligence equation we need to solve for more effective predictive analytics. Starting with the business question we want to answer, we move on to the right data sets to be used and the prediction rationale to get the right prediction outcome.
Predictive analytics are leading the way to a smarter and better decision-making model for the food industry. Instead of reacting to emerging food safety incidents, food safety leaders have now the chance to prevent them from happening and adopt a proactive strategy.
To begin with, we must define the specific problem that needs to be solved, using predictive analytics. Three are the main questions here:
In which ingredient categories more food safety incidents should be expected soon?
We refer here to two types of incidents: food product recalls and food border rejections. The predictive analytics solutions work well only when they can be fed with quality domain-specific datasets.
What types of food safety hazards should we expect to see more during the next 12 months?
This is in reference to the complexity of the global supply chain and the challenges food safety professionals are facing, because of the numerous data sources that need to be continuously monitored, and the limited time experts have to monitor and process that information.
If we focus on a particular product category, which are the most vulnerable ingredients and emerging food safety issues that should be expected?
This question refers to critical decisions Food Safety and Quality Assurance professionals should make for their supply chain in order to prevent an issue from happening.
So, how can we combine data technologies with human intelligence in a smart way to give us insights and predictions, specific to the sector of the supply chain we are interested in? Stay tuned for our next video!
If you'd like to discover how FOODAKAI can help your Food Safety & Quality team prevent product recalls by monitoring & predicting risks, schedule a call with us!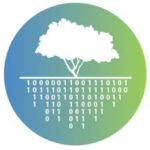 "Funded with the support by European Commission, and more specifically the project CYBELE "FOSTERING PRECISION AGRICULTURE AND LIVESTOCK FARMING THROUGH SECURE ACCESS TO LARGE-SCALE HPC-ENABLED VIRTUAL INDUSTRIAL EXPERIMENTATION ENVIRONMENT EMPOWERING SCALABLE BIG DATA ANALYTICS" (Grant No. 825355)"