Explore FOODAKAI's Features
Food safety risk estimation as easy as ABC
A cloud based solution
FOODAKAI is a cloud subscription based solution. Your organisation does not need to install and maintain anything. You can access FOODAKAI from everywhere and from any device.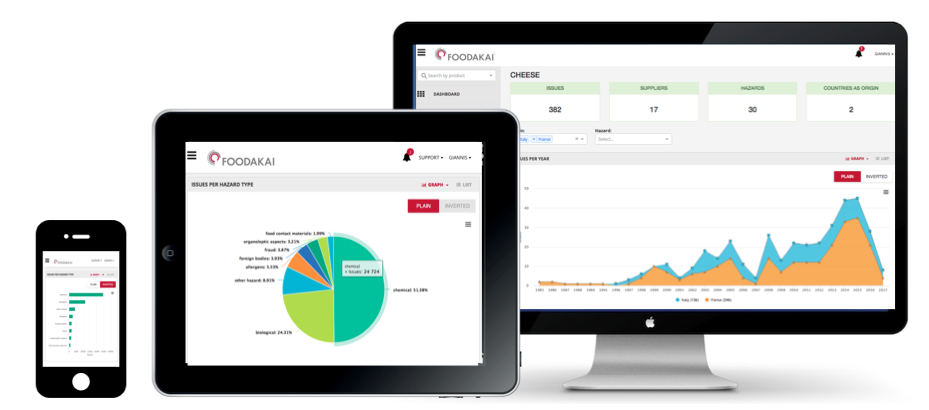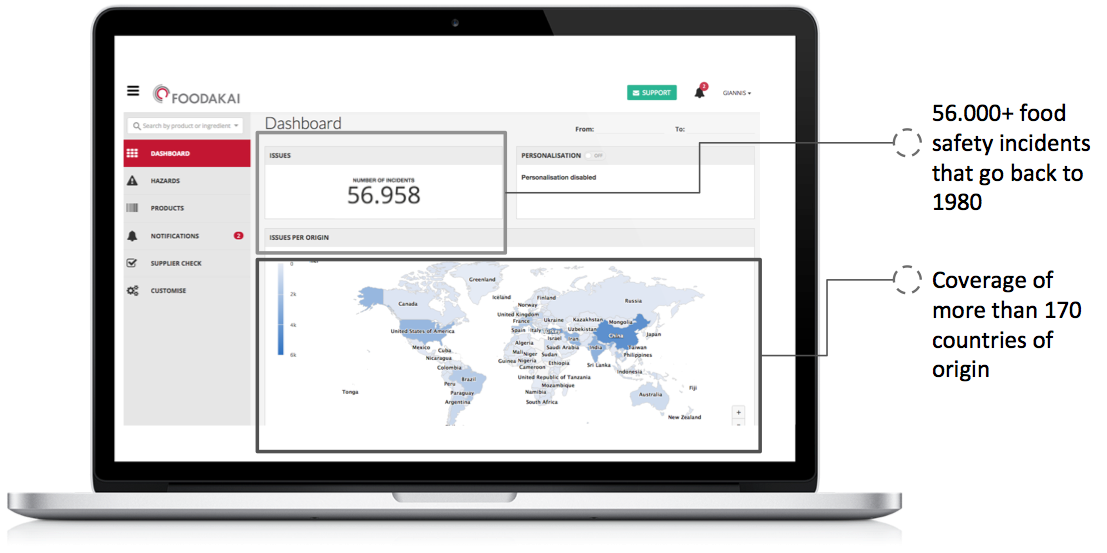 FOODAKAI is a global database
FOODAKAI provides access to more than 56.000 food safety incidents that are announced by official sources. The food incidents go back to 1980 and cover more than 170 countries.
FOODAKAI covers all the hazard types and all the product categories.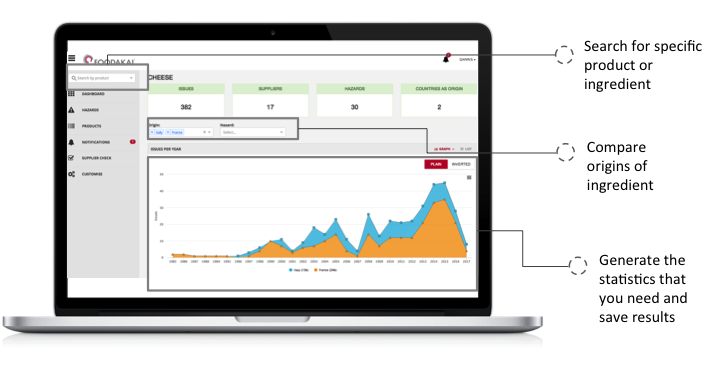 You can generate the food safety analytics for ingredients, products, hazards and origins
FOODAKAI allows the generation of statistics that you really need to identify the risks in your supply chain. All the diagrams are interactive, dynamic and you can always access the original announcement. Compare products, ingredients and origins, generate the statistics and save the results.
Live risk assessment for your products
FOODAKAI provides to you a live risk assessment for all your products. Identify which are the products at high risk based on the recent trends.
Generate your risk assessment report
Generate the risk assessment report that you need to comply with the food safety standards.
Upload your company's internal data
Upload inspection results, non conformities, rejections & lab analyses
Benchmark results with your company's own standards
Identify trends in your data
Digitize food safety management within your Group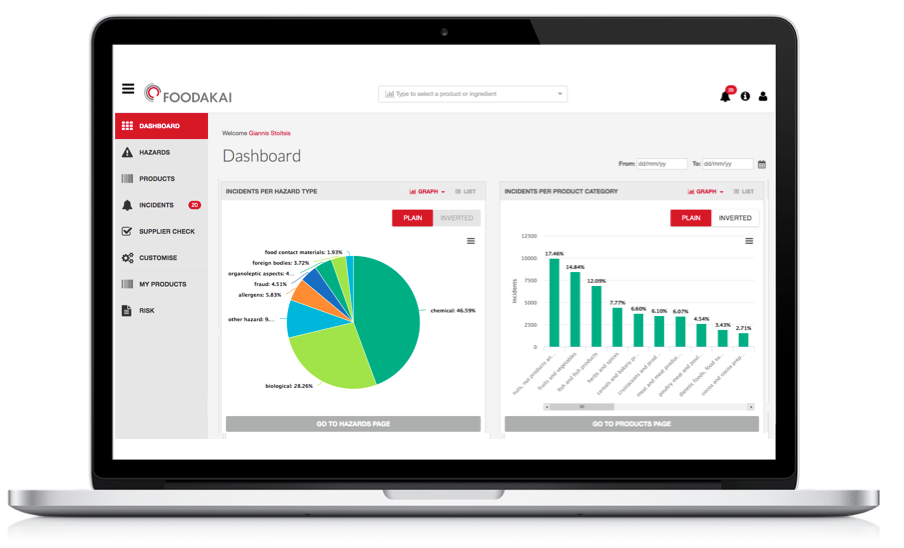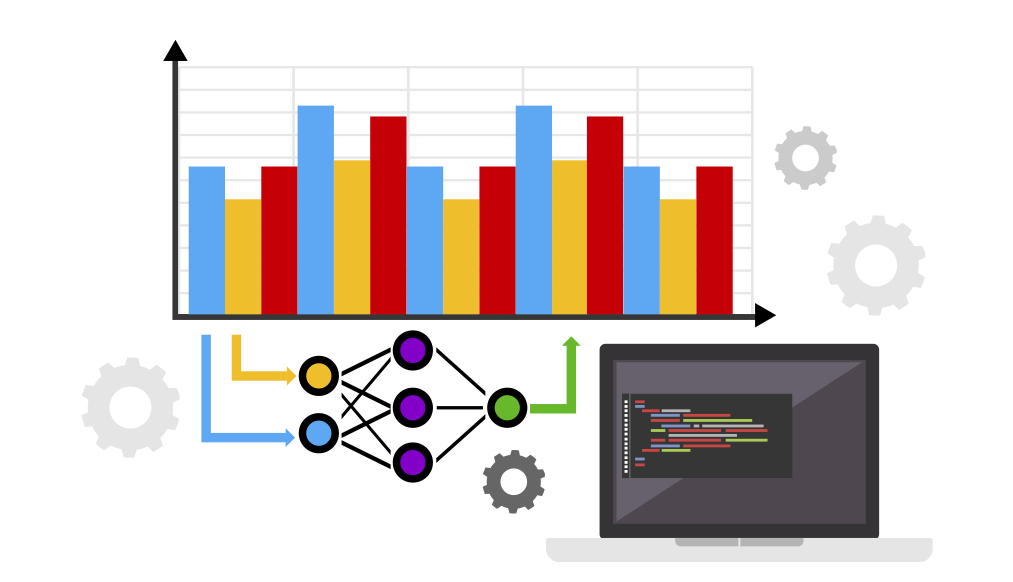 Innovation Pilots
In this world of techno-optimism data is the point of competitive advantage. FOODAKAI teams up with innovators to address specific challenges.
Our system can be adapted to your needs by:
extending functionalities
piloting & validating new solutions
We are an agile team of experts focused on bringing innovative solutions in the food safety era. We are fast at embracing new business needs and crafting new meaningful services