Webinar: Risk Assessment & Prediction
It's no secret that performing risk assessment of your food supply chain is a laborious task. This is a challenge that most Food Safety and Quality Executives, Supplier Auditors & Procurement Experts are facing.
Chris Elliott, Professor of Food Safety at Queen's University Belfast, and Giannis Stoitsis, CTO & Partner at Agroknow share tips and insights on how to get efficient food risk assessment and prediction.
Facilitated by Neil Marshall, Managing Director at Guv Consulting International LLC.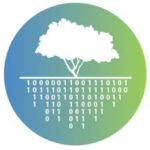 "Funded with the support by European Commission, and more specifically the project CYBELE "FOSTERING PRECISION AGRICULTURE AND LIVESTOCK FARMING THROUGH SECURE ACCESS TO LARGE-SCALE HPC-ENABLED VIRTUAL INDUSTRIAL EXPERIMENTATION ENVIRONMENT EMPOWERING SCALABLE BIG DATA ANALYTICS" (Grant No. 825355)"